Executive Summary
ABB is a market leader in industrial robots and robot software, equipment and complete application solutions.


At the start of 2013, rising labour costs in key industrial markets, ever-increasing demands on quality, and cost reductions in robot design had led to an inflection point. Robots had become a very attractive alternative for many different industries.
Despite new and more aggressive competition, ABB Robotics was getting ready for a spike in the demand curve. And while it was increasingly important to protect prices, maintain market share, stay cost competitive and deliver orders faster and faster, the key question facing the executive management team was how to take advantage of the growth opportunities out there?
The answer was a modularization program and the results were significant:
300% increase in the number of different controller cabinet products
50% reduction in controller parts
50% reduction in the size of smallest controller
All controllers ready for remote serviceability
80 independent software development tracks – up from 1
< 1 month in time to market for new features – compared to 6 months before the program
50% increase in robot arm assortment
Quadrupled production capacity.
The new product architecture had additional benefits in terms of process improvements and strategic product management, not least for the software team, where customer values and strategy could be embedded in the modules directly – for the very first time.
As software architecture can easily be circumvented by the coders, it is important to repeatedly go back and look at the reasons why certain functions were grouped into modules. We have done software modularity before, but this time we factored in customer values and strategy. I believe this makes our new architecture much stronger.
Roger Kulläng
Global Software Solution Architect
ABB Robotics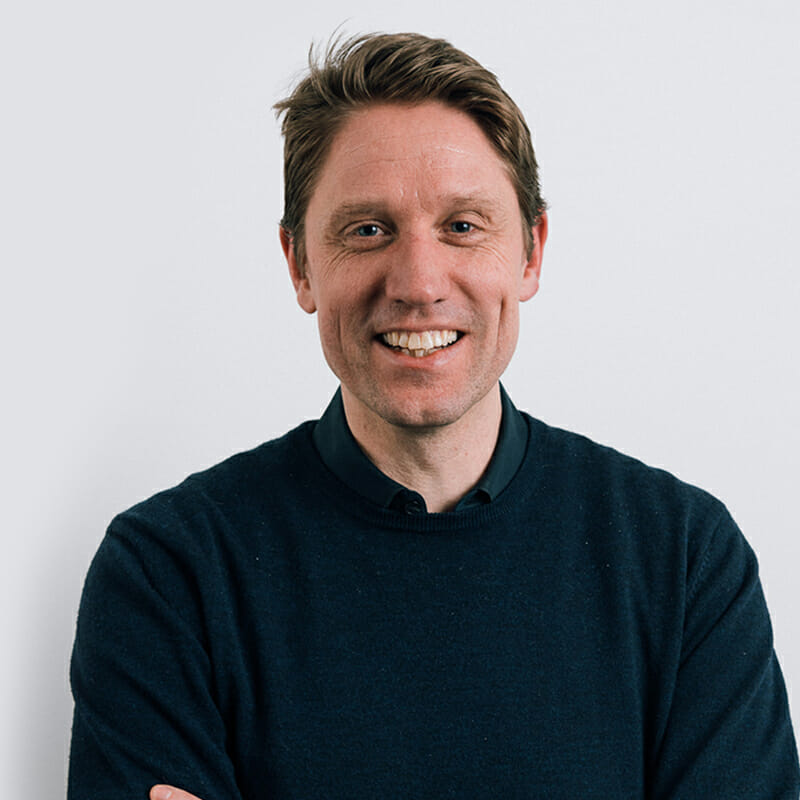 Working together with ABB Robotics on this modularization and transformation program have been challenging and as you can read, highly rewarding. The team at ABB are highly skilled when it comes to modularization and making business work. This project taught me a lot, and once again confirmed that modularization is truly powerful when done right.

Karl Bråtegren, Senior manager
Modular Management
Goals for the Modular Architectur
Strategic Goals
ABB Robotics launched a pre-study into modularity. It was initiated and conducted with the help of Modular Management, and inspired by the business success of a key customer, Scania.

This pre-study indicated that the company should be able to make strategic gains in sales as well as operations by implementing modularity. Complexity, as measured in unique parts, could be cut in half for several product lines and there would be many positive impacts on overhead, direct material and tied up capital cost. In addition, the management team concluded that with modularity it was a realistic ambition to deliver more and better products to ABB customers while improving product quality.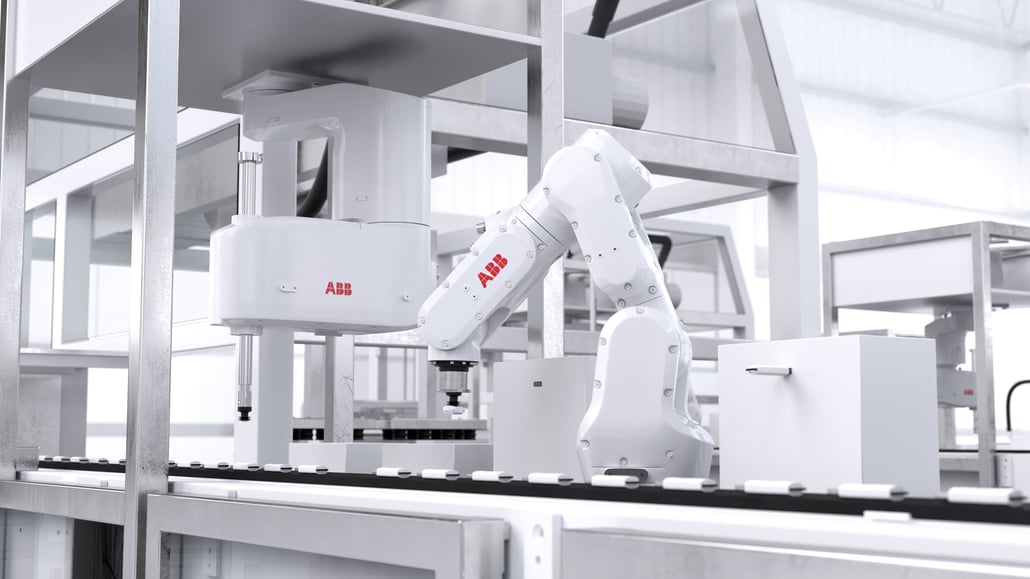 Based on the promising results of the pre-study, the ABB Robotics management team initiated a modularity program covering all robot families, including software.
Yet since the competition was getting harder, ABB Robotics initiated a market analysis. The market analysis team was tasked to answer a fundamental question: which customer requirements should ABB Robotics strive to gain competitive advantages in?
A team of product and business line managers conducted over 100 customer interviews. The result was a customer segmentation model and product range specifications for the future modular products.
Product Scope and Goals
First out the gate were the robot controllers.
A cross-functional team used the findings from the market analysis and modular function deployment (MFD) method to create a conceptual modular architecture. Key product requirements were to:
• reduce the size of the controller
• deliver out-of-the-box intelligent safety and online service capabilities
• reduce direct cost
• reduce number unique parts to build the controllers
• enable controllers to be built by robots.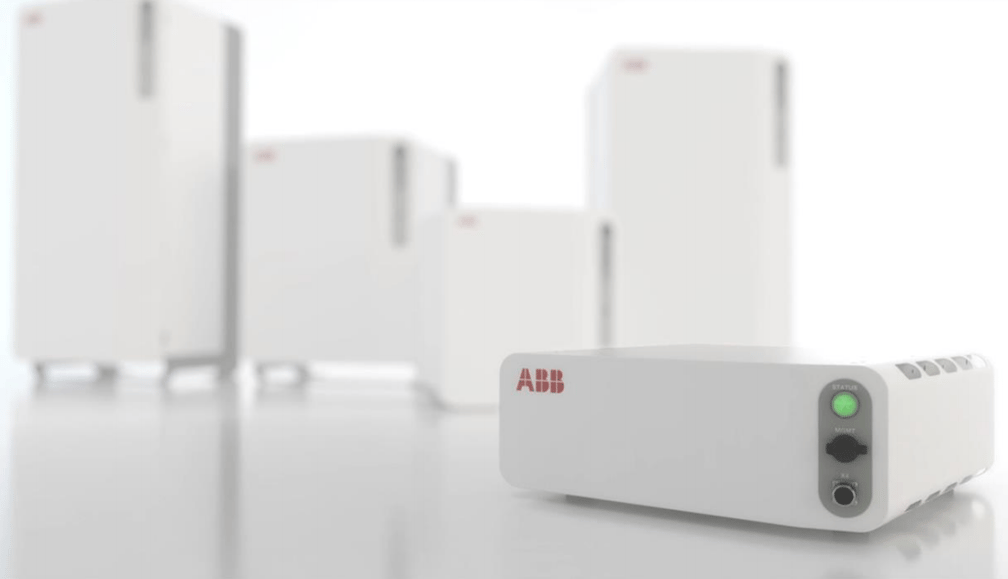 Next up was the software used to program and move the robots. A team of leading software architects and system test managers attacked the structure of the current software. The ambition was to:
• move to a new software architecture that enables continuous release of features
• secure high independence from the hardware
• reduce bugs through upstream module level tests combined with fully automated tests of the most common functionality.
• improve the robot software overall to make robots more aware, smarter and connected.
Finally, two teams targeted robot arm modularity. Here the targets were to:
• create a technically more consistent robot arm architecture
• enable more re-use
• expanding the number of robot arm variants used for different applications.
Business Results
The results of the modularization program were significant.
Controllers
Number of different controller cabinet products increased by 300%
Unique parts cut in half
Size of smallest controller cut in half
All controllers equipped with intelligent safety capabilities, allowing removal of fences
All controllers ready for remote serviceability.
Software
Number of possible independent software development tracks were expanded from one to up to 80. ABB Robotics will scale to the number of development tracks that they see makes most sense for their customers and their own operations.
Level of fully automated tests are set to increase to over 90% of all test cases
Time to market of new features will be reduced to less than a month for many features compared to approximately half a year at the starting point.
Robot Arms
Product assortment expanded by over 50%
Number of unique parts reduced by more than 30%
Entire range of industrial robot arms built around only a handful of main layouts compared, which is less than half compared today.
Operations
Number of production lines reduced by 50%
Factory footprint of the new production lines to be cut in half compared to today
Production capacity quadrupled from 2013 level
Robots will be produced by robots assisted by humans in a mostly collaborative fashion.
And there were additional benefits.
According to Roger Kulläng, Global Software Solution Architect, ABB Robotics, "As software architecture can easily be circumvented by the coders, it is important to repeatedly go back and look at the reasons why certain functions were grouped into modules. We have done software modularity before, but this time we factored in customer values and strategy. I believe this makes our new architecture much stronger."
If you are inspired by the ABB Robotics case and interested in understanding how your product architecture can benefit from a modularity program, please fill in form below and our specialist team will contact you to.