MODULAR MANAGEMENT EVENTS
Sustainable Cost Leadership and Agility
Speed is the new currency in today's rapidly changing world, where business leaders must handle the problems of today and plan effectively for an unknown tomorrow.
Modular Management would like to invite you to a virtual, half-day, invitation only, interactive forum, live on October 14th. During this forum, you will learn from some of the world's sharpest business leaders, engage in facilitated group discussions with other peers, and ask questions about your company's situation.
Our speakers have decades of experience leading large multi-national organizations. They will inspire you and provide practical strategies on how to achieve long term profitability and speed to market for your product lines
The common thread among our speakers is their investment in modular product architecture to enable sustainable cost leadership and agility. They bring unique perspectives on how to lead within different industries, company functions and leadership levels. You will get a 360 view on how modular product architecture can…
build a foundation for long term growth and profitability
effectively bridge company strategy and product development plans
drive sustainable cost leadership
develop market agility without creating complexity in the extended value stream
gain speed to market while simultaneously lowering overall development costs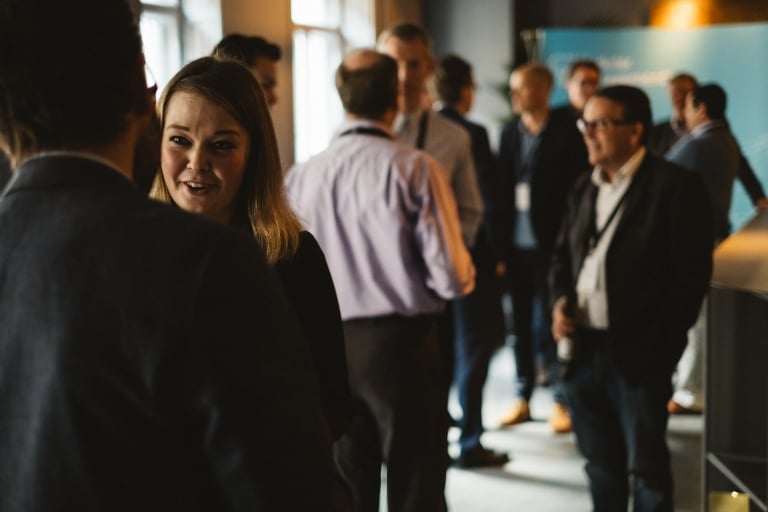 "The consistent implementation of modular platforms is one of our major strategic concepts for the future. The competence and know-how that Modular Management offers has been a great support for us when implementing changes of vital importance in the areas of R&D and manufacturing processes."
Anders Birgersson, CEO Edscha Trailer Systems
The format of this online forum is designed to give you knowledge and inspiration from our speakers, allowing you to reflect together with other peers in facilitated group discussions.
You will leave the ½ day forum with…
CEO, CTO and SVP Product Development level insights and experiences
firsthand knowledge on how to lead your enterprise's journey
get answers from open and honest leaders that can relate directly to your situation
learn how to enlist others and gain traction for modular product architecture inside your organization
see how executives have created and sustained market dominance and industry leading profit margins
Who is it for?
This event is unique in format and content for C-Suite leaders who need to grow revenues, increase speed to market, drive down cost of goods sold and reduce overall product development costs. It is also for those who have bold vision to make transformative changes to their organization's product development and management paradigms.
Key benefits from the day
Understand what it takes to transform into a modular product architecture
See examples of benefits that come from the transformation
Ask questions and get answers
Discuss ideas with peers and experts across industries
Understand underlying challenges
See a path forward
The Source of Cost Leadership and Agility
Leif Östling is a globally recognized authority on leadership, lean and modularity. As CEO of Scania for 18 years, Leif built upon Scania's initial success with modularity to become the world's most profitable truck manufacturer. The headquarters and manufacturing facilities of Scania are bucket list destinations for those seeking to emulate their best in class culture that integrates lean and modular product architecture. Leif has also served as Chairman of the Confederation of Swedish Enterprise, member of Volkswagen AG's Board of Management and advisor to Toyota Material Handling Group. Currently he is advisor to Morgan Stanley and serves on the Modular Management board. In this interview Leif shares his view on how a modular product architecture is a competitive advantage.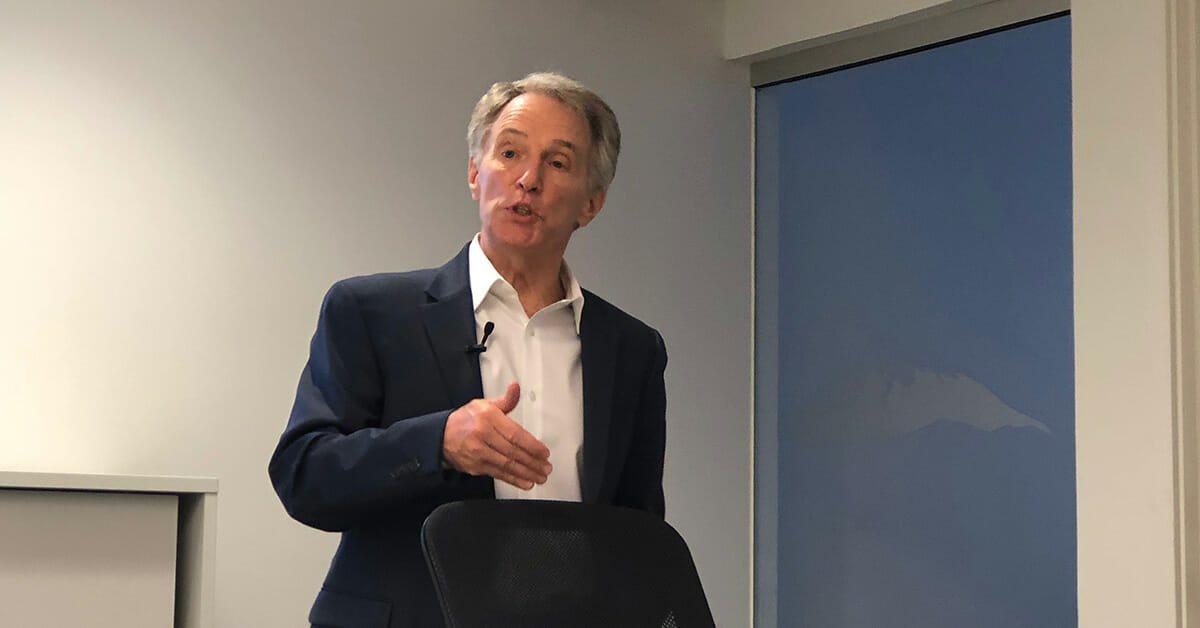 Bridging Strategy to Execution
Steve Paddock is a leading authority on global product development and multi-brand product architecture. As Senior Vice President at Whirlpool through 2011, Steve lead the transformation from regional products to a set of collaboratively developed modular products that could serve the world. He did this across 23 independent design centers, supporting 18 major brands and over 50 factories. This transformation was instrumental to Whirlpool becoming the largest and most profitable appliance manufacturer in 2012. Steve has also served as executive and advisor in private equity, coaches executives, consults on product architecture and mentors several start-ups.
Steve will talk about bridging strategy with execution at the event, until then you can get a taste of what to come in this video about Product Architecture in Highly Competitive Environments.
Agility in Complex Environments
- A CTO's Perspective
Anders Helgeson is an expert on industrial automation, innovation and agility in technology development. As CTO of ABB Robotics, he led the program to build a leading global product offering that meets the rapidly growing global demand for unique automation solutions. He started with a collection of disparate, aging products and transformed them into a configurable product family of hardware, controls and software. Through that journey he gained unique insights into the power of product architecture to enable agility in both evolving technology and changing customer needs. Anders is currently consulting on product architecture and digitalization along with coaching executive leaders. In this video Anders shares his view on the Power of Modularity.
Agenda
Central time
08:00-08:20 Introduction
08:20-08:50 Leif Östling
08:50-09:10 Discussion + break
09:10-09:40 Steve Paddock
09:40-10:05 Discussion + break
10:05-10:35 Anders Helgesson
10:35-10:55 Discussion + break
10:55-11:20 Panel discussion
11:20-11:30 Summary and end
Optional:
11:30-01:00pm Mingle and after-forum discussions
Forum Details
This forum will take place online and we will broadcast live meaning you can attend from where every you feel comfortable. But keep in mind that this is an interactive forum so be prepared to connect with audio and video.
For this experience to be as valuable as possible we have limited the amount of participants to be able to facilitate the discussions and make room for each of your questions.
If you are interested in attending, fill in the request form to the left. We will review all requests and contact you within 48h.
Date: 14th of October, 2020
Time:
Program between 8:00 -11:30 am Central US.
Optional after-forum mingle with speakers 11.30am-1:00pm