CONSULTANCY AND TECHNOLOGY
Your Path to Success
Modular Management has been the global leader in product architecture consulting for more than 20 years. We have the consultancy and technology solutions needed to support your entire business transformation.
This journey enables you to reduce complexity in your business and accelerate value creation. With a global team of specialists, we're able to support you on each and every step, and it's not just about people and methods, since this structured approach builds an information data model that can be governed by PALMA® technology.
Welcome to the Journey. Welcome to The How Company.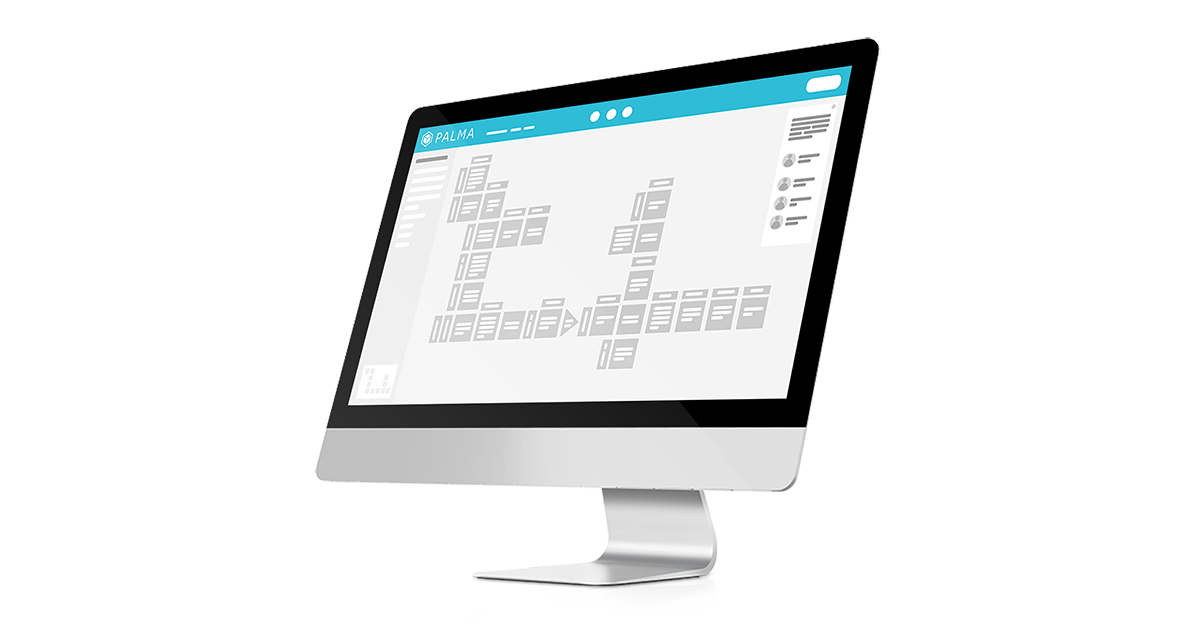 JOURNEY
Create a Competitive Advantage
Consultancy and Technology
The Journey is a tried and tested path to create a competitive advantage. It's a way to solve the executive dilemma - how to optimize operational excellence, customer intimacy and product leadership all at the same time.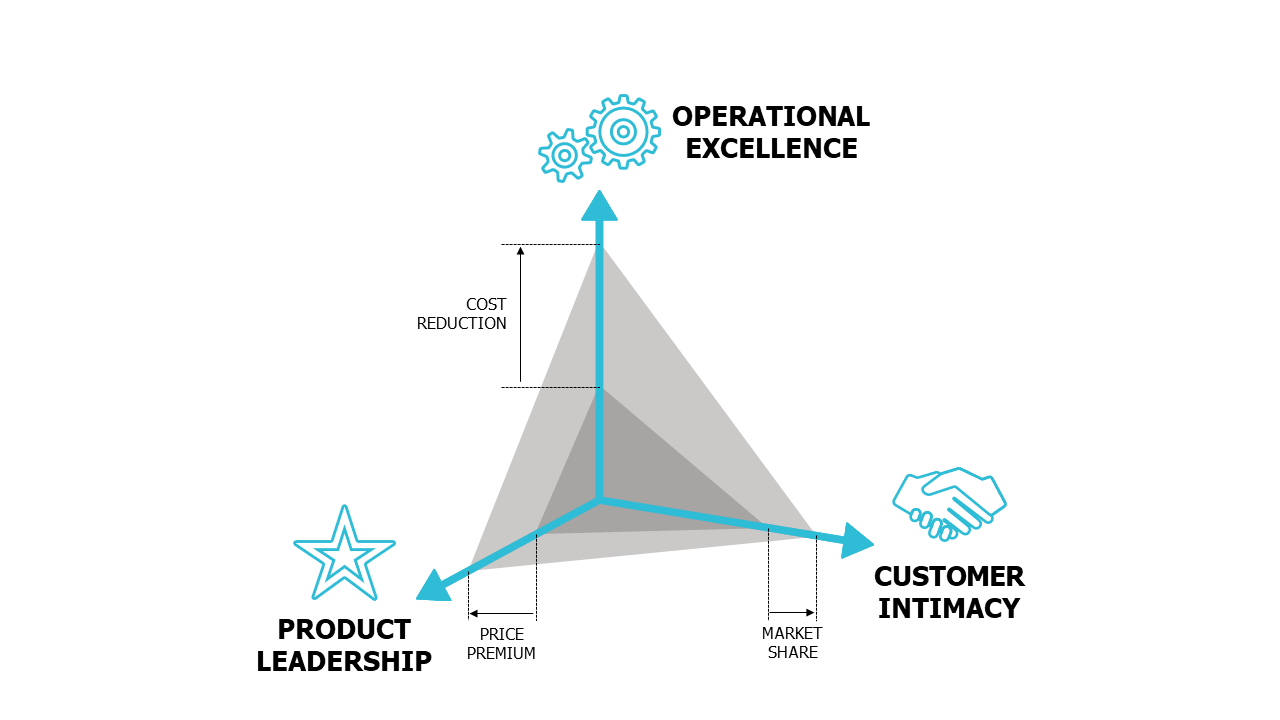 Through four main phases – Formulate, Create, Implement and Govern – you can connect strategic direction to the delivery of business value. Through this structured approach, Modular Management delivers clarity, performance and customer centricity, so you can reduce complexity and accelerate value creation.
The journey enables you to:
Formulate company strategy and market objectives into a business case and actionable program plan
Create a modular product architecture with design specifications across product families
Implement an information model for configurable designs throughout your entire supply chain
Govern configurable designs to realize the competitive benefits of a long-lasting product architecture.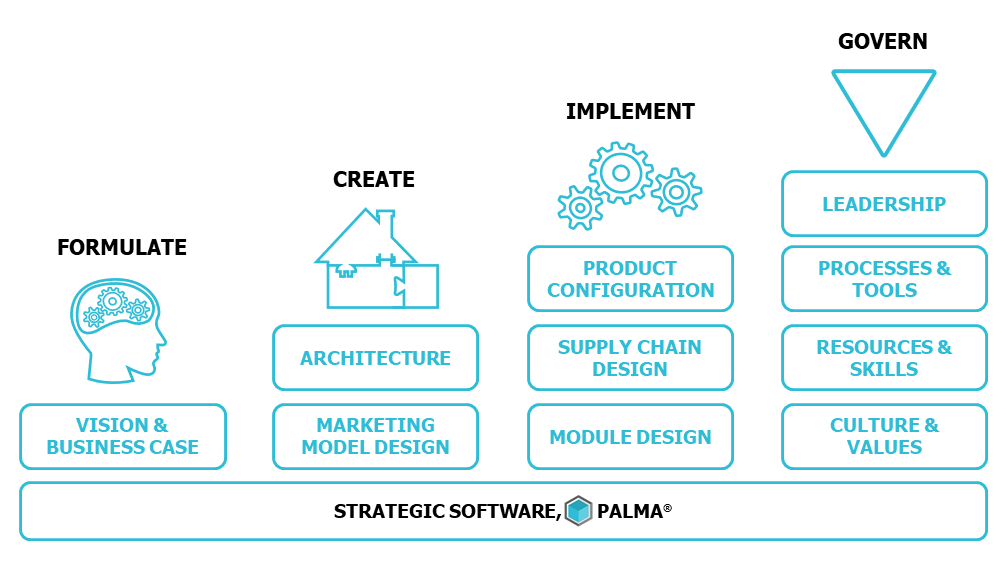 Tried and Tested
After more than 20 years and 100 client programs, Modular Management combines consultancy and technology so you can deliver business value.
Modular Function Deployment® is the foundation method, and synchronizes with a range of methods and tools to help you reduce complexity in an increasingly complex world.
PALMA® strategic software is the tool to build and govern product architectures and the information model that connects customers, products and people. The information model is integrated with CPQ, ERP and PLM solutions, and enables true enterprise digitalization.
The unique consultancy and technology solutions integrated in the journey enable you to solve the executive performance dilemma. CXOs have to optimize operational excellence, customer intimacy and product leadership all at the same time. And this dilemma can be solved. Welcome to The Journey. Welcome to Modular Management, The How Company.
How to Solve the Executive Dilemma?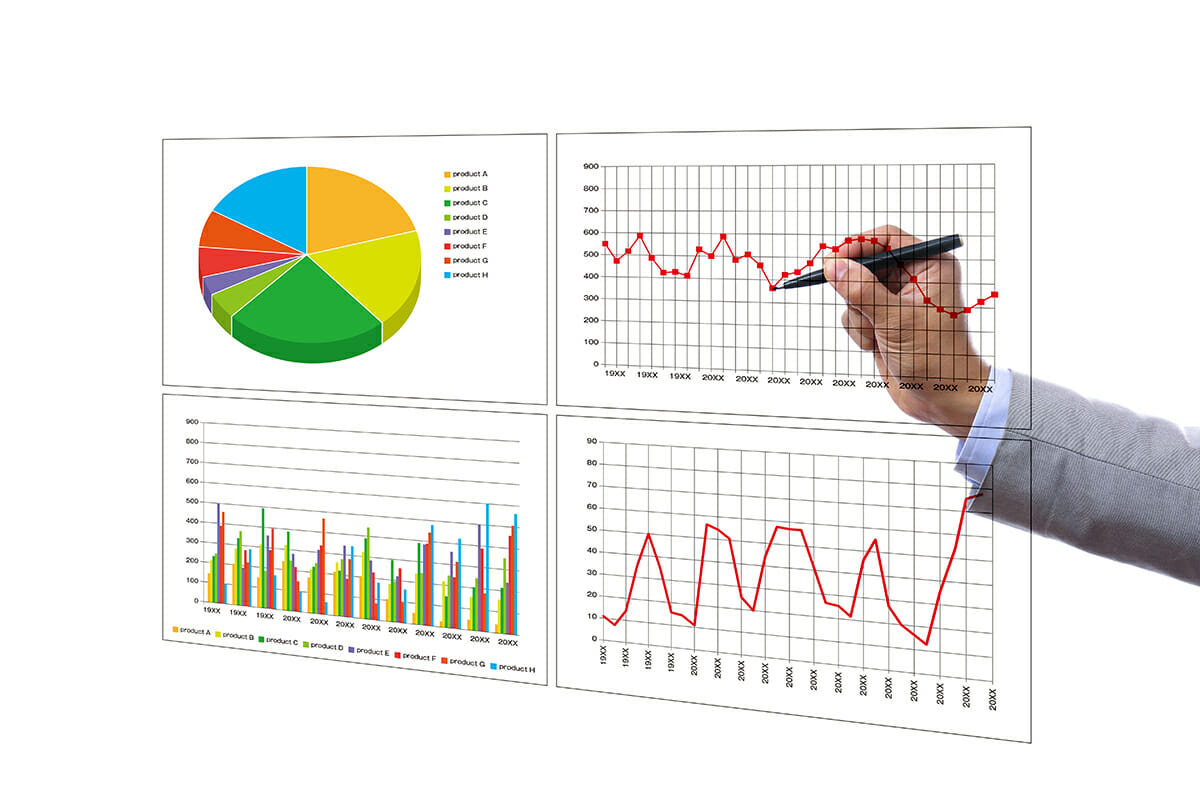 SUMMARY
The Journey is a tried and tested path to business success in four phases:
Formulate
Create
Implement
Govern
Due to this structured approach, Modular Management is able to deliver clarity, performance and customer centricity, so you can accelerate value creation.
Create a Competitive Advantage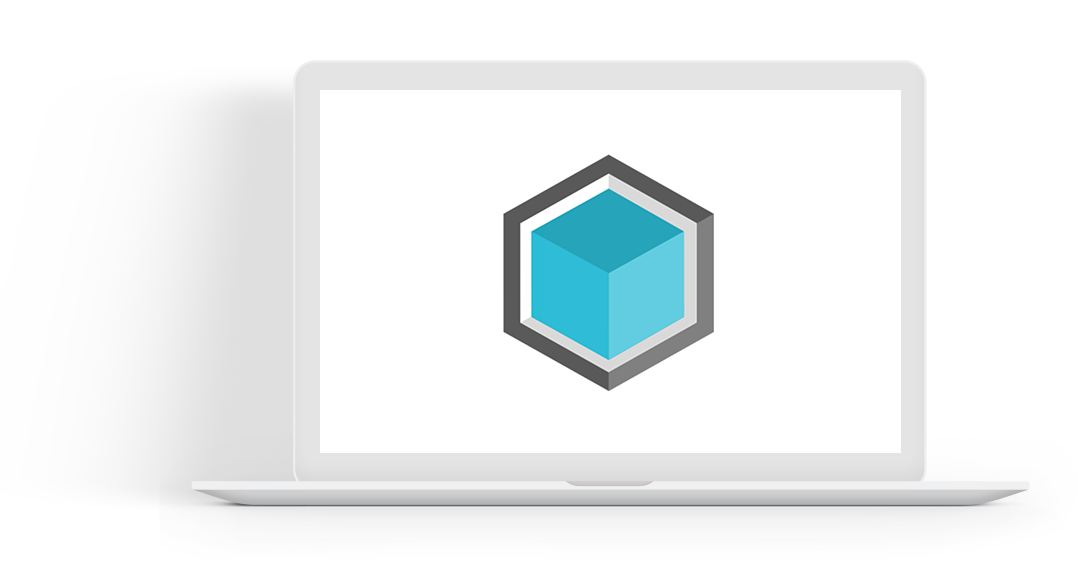 PALMA® Software
This is the world-class solution for product management.
Standing for Product Architecture Lifecycle Management, PALMA is cloud-based strategic software for you to create, document and govern modular product architectures. With this unique structured approach, you can design, document and configure products. You can also connect enterprise systems and secure business goals.
Built on an in-memory database platform, PALMA is faster and more capable than anything else on the market, so you can create configuration rules without coding, govern product architecture life cycles and create a business advantage.
CASE
MTS Journey
MTS Systems Corporation is a global supplier of test systems and industrial position sensors.
Formulate Phase
The engagement with Modular Management began with Modular Strategy and Potential Analysis (MSAP™). A modularization program was formulated that would accomplish MTS strategic goals and provide a business case to support the investment. Complexity costs were evaluated using ValueMap™ quantifying the bottom-line benefits of modularity within the MTS value stream. A program plan addressed the creation, implementation and governance of the various product offerings within consecutive waves.
Create Phase
An optimized Modular Product Architecture was created using Modular Function Deployment (MFD®), and this architecture was populated with the Module Variants and rules needed to configure the full range of products. Module Finance™ supplied a model that balanced the direct and indirect cost implications of each architecture decision and the tools to analyze the profitability of the modular system. To make the modular architecture actionable, MTS inbound, outbound and production value streams were newly envisioned using Module Supply Chain Study. Plans were established for each module along with the system requirements to deliver them.
Implement Phase
Module Design™ was used to implement standardized interfaces while managing development streams, priorities and module requirements. With these enabling concepts, the MTS approach to documentation was reimagined with process and tools and applied to the existing CAD/PDM systems. A new end-to-end, integrated Configure-to-Order system was also implemented and production was transformed from time-station assembly to a production line. MTS began to manufacture and maintain a product families with dramatically fewer unique part numbers while greatly decreasing lead times and inventory.
Govern Phase
Modular Transformation™ established needed changes for a new way of working to ensure the benefits of modularity would be a lasting and profitable foundation for MTS. Processes in and around the value stream were enhanced with decision metrics and tools to sustain the improved business performance. New roles, such as Chief Architect and Module System Product Manager, were created with the mandate to sustain and leverage the architecture.