Shifting the Economic Model
Transformation maps from the World Economic Forum show where the shift away from a take, make and dispose economic model is gaining ground. So what does this mean for the design of products and product platforms? How can companies design for the circular economy?​
What is the Circular Economy?
The circular economy has over 100 definitions across academia and industry. Common to them all is an economic system that replaces the end-of-life concept with reduction, reuse, recycling and recovery of materials in production, distribution and consumption processes (Barriers to the Circular Economy: Evidence From the European Union by Kirchherr et al., 2017).
One reason for the circular economy's rising popularity is its coupling with other megatrends, such as digitalization. The idea is not only to reduce ecological footprint, but also boost economic growth and innovation.
ISO 14040:2006 defines a product lifecycle as the consecutive and interlinked stages of a product system, from raw material acquisition or generation from natural resources to final disposal. A product system, according to ISO 9001, is the combination of interacting elements organised to achieve one or more stated purposes. A system may therefore be a product or the ecosystem of services it provides.
The circular economy requires us to rethink business models, product design and product lifecycles. And that's where modular design comes in.
How to Rethink Product Design and Lifecycles?
Usage is typically the longest phase in the product lifecycle. For example, Swedish steel producer SSAB estimates that the majority of all steel ever produced is still in use. At the same time, disposed steel does not satisfy market demand for new steel.
In order to recover materials from products for recycling or remanufacturing, product owners and producers need to agree on product return. They need to rethink the costs of replacing and returning product and aim to reduce demand for new materials by designing products for greater longevity, or even perpetual reuse. Companies basically need to rethink their business models and the evolution of the customer experience over time. And this naturally involves major risks and uncertainties.
There is significant uncertainty in how to invest, design, purchase, deliver and monitor products so they can be returned efficiently or reusable indefinitely. The degree of freedom for executives and designers to rethink business models or entire products is always limited by time, resources and risk. So how can we act on the opportunities presented by the circular economy?
Create an Unfair Advantage with Modular Design
For example, take a look at Xerox.
Xerox is one of the leading manufacturers to design and operate circular product lifecycles for printer and photocopier solutions. The table below illustrates Xerox learnings in moving from selling printer and copier products, to office automation services (pay per use). Savings from remanufacturing a non-modular design were doubled when Xerox moved to a modular design for its copiers.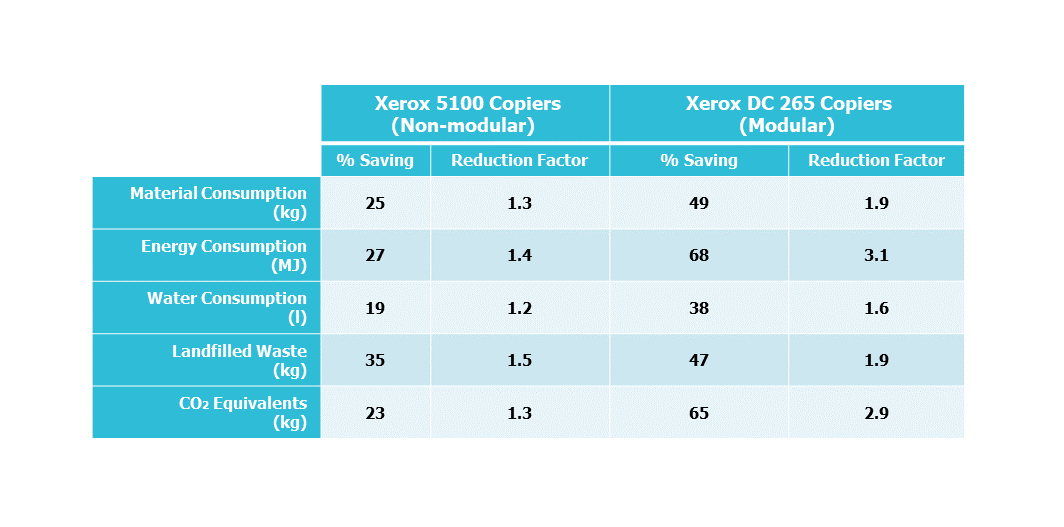 Modular design enables companies to separate and replace modules that are used intensively from variant introductions and performance upgrades. This improves maintenance services along the product lifecycle, and enables processes for module return, recovery and reuse.
Modular design also enables companies to explore new markets and new operational models, such as remanufacturing, module by module. This reduces the time, effort and risk involved in innovation, which in turn creates a competitive advantage in time to market for new products. And some of these new products may well be the key to new service business and business paradigms for the circular economy.
Modular Design for Products, Services and Organizations
Sustainable modular designs are customer-centric. This has been true for Modular Management client engagements for more than 25 years, and designs for the circular economy are no different.
Technology will play a key role in defining product system architecture, whether modular or integral, but technology trends are many and the rate of change is hard to predict. Architectures will not last forever, but a customer-centric modular product platform is an asset much larger than the sum of technical architectures, and can satisfy strategic and market needs over time.
How to approach customer-centricity?
First, think of the customer values provided by your product and then decouple these from current products. Second, rethink your product as the combination of interacting functional elements. With this, how might some elements be designed to perpetuate reuse, decoupled from material use, or designed for effective recovery or recycling? What services would be desirable along the lifecycle? What would this require of your organization and company strategy? Consider the following, simplified innovation scheme.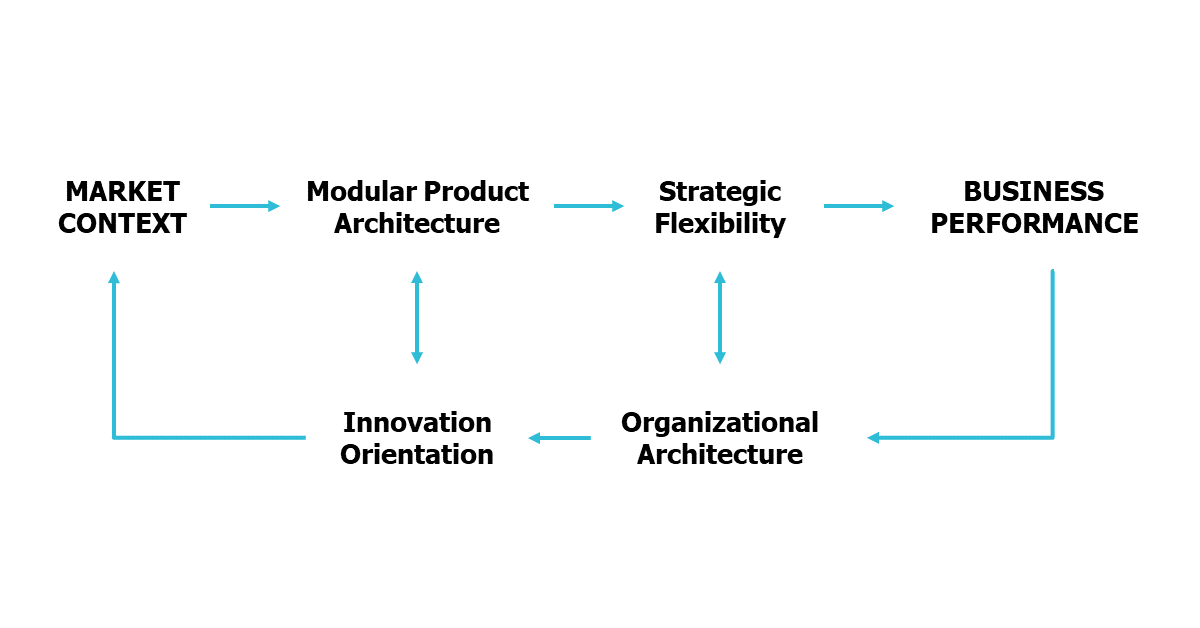 The positive correlation between modular product architectures and business performance has been researched in a number of industries, including software, computer, consumer electronics and automotive industries.
At Modular Management we've seen how most leading brands, often after product platform and standardization strategies, are investing in modular design and modular platforms to increase strategic flexibility and business performance.
One learning is crystal clear: cross-functional engagement.
Cross-functional engagement in modular design is fundamental to succeed in realizing and sustaining business performance. This becomes especially clear when companies want to offer and deliver effective and consistent product lifecycle services for their products. The longer the product is in operation, the more critical lifecycle services become, which is extremely relevant for reuse, recovery and recycling.
Modular design companies are not only faster in time to market, and more cost-effective in design maintenance, they also tend to have more responsive/proactive sales and marketing. Modular design also enables faster assembly and more effective use of suppliers and global manufacturing assets. Modular designs are more suitable to service at near-customer locations, and this reduces tied-up capital linked to logistics. Even spare parts, upgrade and service business become more responsive and efficient.
Provided information model and design principles are aligned, modular architectures for products, services and organizations can meet changing customer needs and accelerate value creation, step by step.
Five Steps of Lifecycle Design Maturity
Rethinking product design for lifecycle services and circularity was a task for a workshop organized by Eurostep, KTH Royal Institute of Technology and Modular Management at the Dome of Visions in Stockholm, Sweden. The task was to define and exemplify levels in maturity in designing for product life cycle services. Participants represented a sample of industrial core competencies, ranging from industrial robots, to heating and power systems, steel and trucks.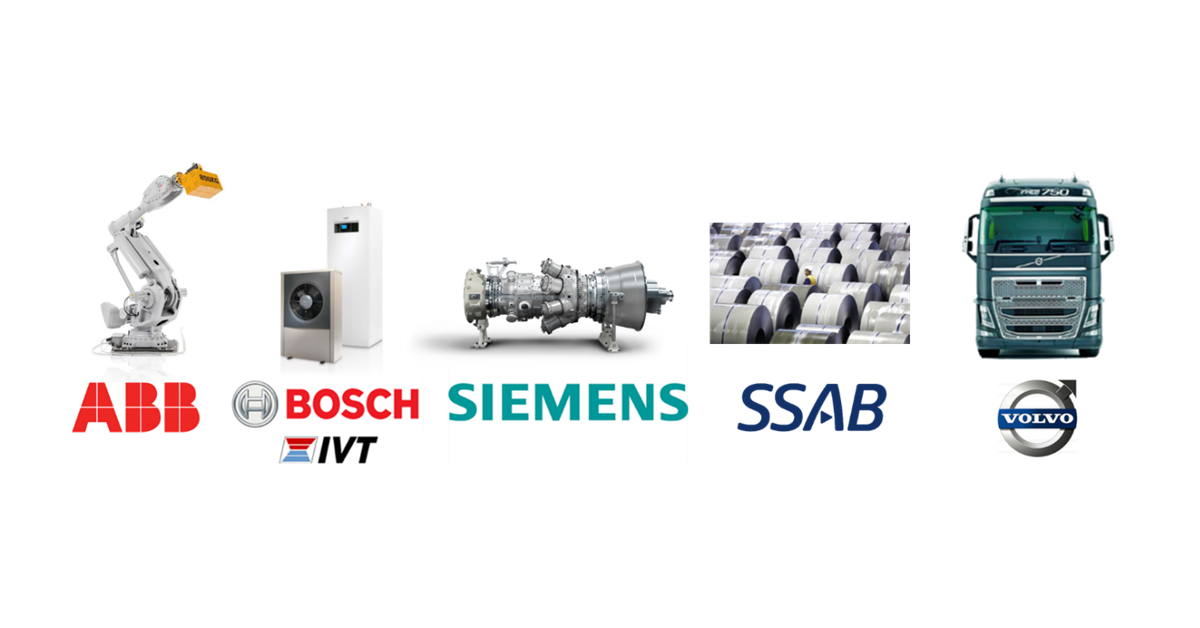 Each participant had a different perspective and unique industry experience, but succeeded in defining a common set of challenges, capabilities and values in a five-step maturity model.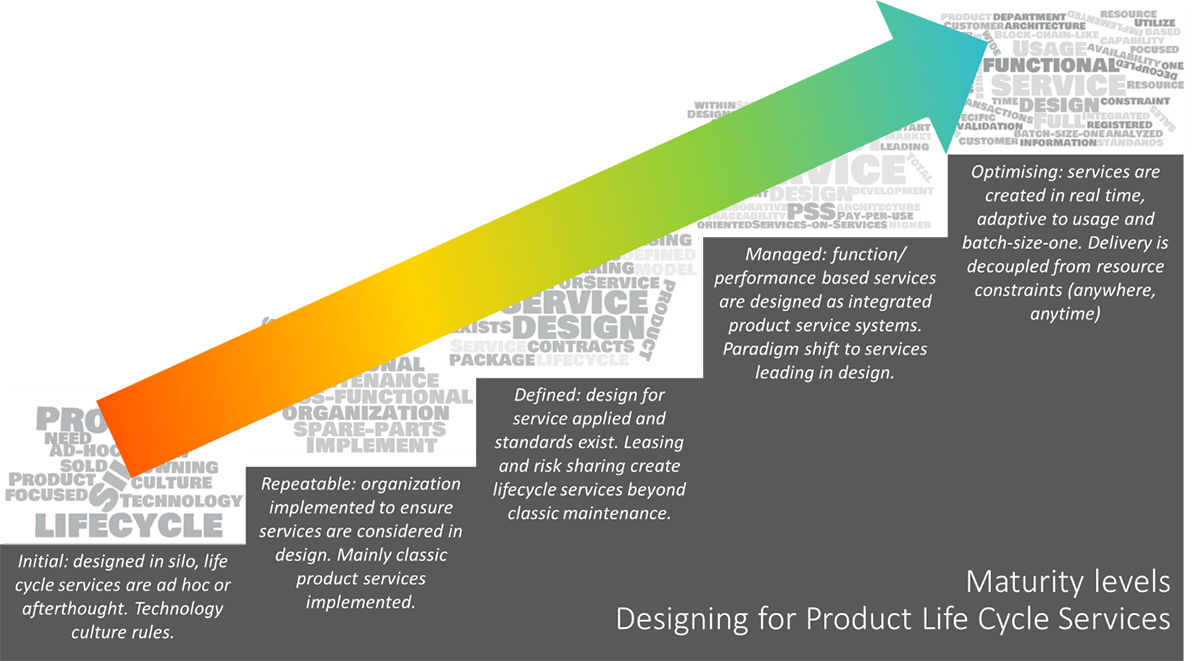 Each of the five steps represents a maturity level in designing for product lifecycle serices, from 'Initial' to 'Optimizing design' for product lifecycle services.
This staircase model provides a foundation for Modular Management research into the circular economy. More co-developments with industry are underway, and universities, industries, students and practitioners are welcome to join.
The circular economy embraces both customer centricity and business performance and there is a manageable, step-by-step path to reduce ecological footprint while realizing significant opportunities for your business. Get in touch to find out more or download our 5-step guide on how to create modular systems.
Want to know more?
Please contact us directly if you'd like to discuss the topic covered in this blog or looking for a sounding board in general around Modularity and Strategic Product Platforms.