The Sidel Story

In the face of increasing complexity and aggressive competition, Sidel CEO Mart Tiismann decided to invest in a modular product architecture program. The results were remarkable.
Sidel is the leading global provider of PET solutions for liquid packaging. The company is market leader in blowing, filling, labelling, material-handling and line-engineering solutions for the beverage, food, home and personal care industries.
In 2010, Sidel was struggling with a complex assortment and high costs for order engineering. Since the company sells both complete lines and individual subsystems, a relatively high degree of product complexity and order engineering can be expected. Yet the situation was made worse by a Sales culture of saying 'yes' to all market requests for customization, and this was more than a question of culture. The market needed more configurable solutions.
While Sales was saying yes, Engineering and Supply were having a hard time delivering what was sold and the competition was heating up. Margins were under pressure, not least as the competition ate into the most lucrative customer segments, geographies and solutions.
In the face of increasing complexity and aggressive competition, Sidel CEO Mart Tiismann decided to invest in a modular product architecture program. The results were remarkable:
60% of solutions sold were now configure to order – up from

33%

40

% reduction in part

numbers

50

% fewer new part

introductions

10

% in reduced

cost

>

300% in product assortment

configurations

30

% reduction in total cost of

ownership

50

% shorter order to delivery lead

time

30

% shorter time to

market

80

% reduction of engineer to order hours.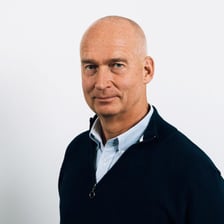 As CEO of Sidel, I learnt that it's possible to transform a business by connecting products, customers and organizations. Modular product architecture and information management tools made it possible.
Mart Tiismann, Former CEO of Sidel Group
Company Situation
In 2010, Sidel had 5 300 employers and a turnover of EUR 1 400 million.
The company ran engineer-to-order operations at many of its 26 plants for liquid bottling, blowing, filling, capping, labeling and conveying solutions.
Sidel's product portfolio includes both entire lines and subsystems, with all the products needed for packaging liquids: blow molding machines, fillers, conveyors, labellers, pasteurisers, palletisers, depalletisers, robotic equipment, end–of–line operations, service and spare parts.
Sidel's systems are innovative, large, complex and high precision. They are built from expensive materials, demand big and costly spare parts, and run at high speed with high tolerance.
In 2010, the high degree of order–engineered custom products was resulting in lots of customization in production. In fact, every third product had some type of new feature or design.
Reduce Costs, Increase Market Share and Increase Price Premiums
Sidel's Challenges
In 'The Discipline of Market Leaders,' Treacy and Wiersema present three value disciplines: Operational Excellence, Customer Intimacy and Product Leadership. This is the transformation model Mart Tiismann focused on together with Modular Management's Alex von Yxkull and Alex Ginsburg.
Both challenges and targets for the Sidel modularization program were structured according to the value discipline model with the goal of reducing costs, increasing market share and increasing price premiums.
Sidel's business challenges were analyzed and summarized as reasons why the company wanted to initiate a modularization program. Each challenge was allocated to a specific value discipline.
Product Leadership Focus
Need to focus more on innovation – and less on redesigning parts – to regain market leadership.

Cross–fertilization and use of innovation partners will demand a modular product architecture and defined interfaces

A solution range based on derivates of a standardized base model will leave too many holes and unpredictable complexity costs.
Customer Intimacy Focus
Standardization of the product offering does not work

Order engineering is too slow and expensive.
Operational Excellence Focus
Too many parts and too many suppliers make systematic improvement impossible

Unstable designs make a truly global supply chain impossible

Complexity costs are much higher than understood
.
Reduce Complexity and Improve Technology Leadership
Goals for the architecture development program were set according to the same value framework as the challenges.
Product Leadership
Improve technology leadership
Reduce time to market
Improve performance, primarily speed of new product introduction and improved total cost of ownership.
Operational Excellence
Reduce lead times
Reduce complexity costs through fewer parts needed
Enable the splitting of design, sourcing and assembly across different geographical locations
Enable increased reuse and reduce customer–specific engineering
Improve quality.
Customer Intimacy
Enlarge the product offering
Better serving the increasing variety of customer requirements
Enable the development of services.
Program Scope
The scope of the modularity program was Fillers, Blowers, Conveyors and Labellers and focused on:

Need for market-driven variance and development
Complete line configurations, harmonization and balancing of performance
Equipment internal modularization and compliance to complete line interfaces
Additional focus on control systems (complete line and equipment)
Process and information management for maintaining modular products
Process and information management for configure-to-order.
Program Results
Product Configurations
Sidel's new modular product architecture included the building blocks, or module variants, needed for a better and bigger product assortment. Product–specific results included:

More solutions on offer, including triple the number of blower products
More options available on more products, thanks to standardized interfaces

Aligned product ranges, with specifications defined at complete line level

Three conveyor ranges were moved to one architecture, leading to better performance and a higher degree of configurability – without increasing complexity – and 30% fewer new part numbers.